Professional
Home Inspections
Home Inspector Phil Tatro – Partner of Home Systems Data, Inc
Professional Home Inspection Company serving Denver, Conifer and the Front Range.
Home Inspector Phil Tatro
Professional Real Estate Inspection services for Denver, Conifer and Colorado's Front Range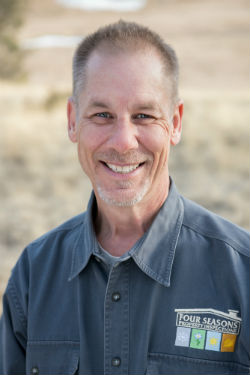 Phil Tatro – Experience you can trust
Purchasing a new home can be a stressful experience, and finding a home inspector you can trust is an essential part of the process. Real estate is usually the largest investment you will ever make, yet many people do so without knowing the true condition of the property.
Phil Tatro, professional home inspector and partner with Home Systems Data, Inc., is an ASHI certified inspector with over 16 years experience. He's an unbiased and objective source to help you, the potential buyers, learn about your property. Phil will provide you with a comprehensive report, complete with high-quality photos as well as detailed descriptions for every major component of your home or business.
Providing Peace of Mind Through Knowledge.
Why Choose Us for your Home Inspection
Over 16 Years Home Inspection Experience

Over 3,000 Home Inspections Performed

BBB A+ Accreditation

96% of our Work Closes Escrow

ASHI Certified Inspector, License #211941

ASHI Instructor

Specialize in Home Inspections, Radon Gas Testing & Energy Audits

Great customer reviews
A property inspection is a non-invasive visual observation, designed to identify material defects in systems and components as they exist at the time of the inspection.
Our approach includes encouraging you to "walk along" with the inspector. You will become part of the inspection process gaining better understanding and knowledge of the property to strengthen your decision. We bring real value and meaning to your inspection, providing sufficient time on-site for you to review and clarify any issues you may have about the property or the report.
Home Inspection Services Customer Reviews
Home inspector Phil Tatro serves the greater Denver metro area, and has great customer reviews on Yelp, and Google+.  He is very proud of his A+ Accreditation at the Better Business Bureau and looks forward to helping you with your home purchase.
Call us when you're purchasing a new home and need a quality and detailed home inspection.
It contained everything you spoke to me about on the day it was done, no surprises. Thank you for being so thorough and honest, and for taking the time to answer all my questions.
Hi Phil, I go the report and the radon test results. Thanks so much for your help I feel like no only do I know what the things are to be aware of in this property, but how to move forward on them.
Wow, what a great job you did. The report was easy to read and understand. Thanks for explaining so much to me in person. You really are easy to work with. I will definitely refer you to my friends.
Four Seasons provided me with a report, detailing the health of my house. The report helped answer prospective buyers questions about my home, which intimately helped to sell my home fast and at the price I was asking.
Home Buyers

Need a home inspection? Phil Tatro has over 16 years experience and specializes in home inspections, radon testing and energy audits.
Real Estate Agents

We work closely with both real estate agents and their clients to help home buyers make an educated buying or selling decision.
Inspection Report

We'll email you a detailed report with photos and summary, advising you of the safety and action items you need to know.
Why Choose Us?

A certified ASHI inspector for over 16 years, we have hundreds of satisfied customers and great customer reviews.
Professional Certifications & Memberships
We're proud to be members of the following home inspection and real estate organizations.
Professional Home & Building Inspections
Accurate – Thorough — Objective
Phil Tatro, partner with Home Systems Data, Inc., serves the Denver Metro area and the entire Colorado Front Range with home inspection services. Our appointment times are flexible and include both evening and weekend hours.
Only takes a few minutes!